Welcome to our first blog post! In this weeks shop updates, we had Dennis' brand new 2023 Ram 3500 Laramie Longhorn Dually on the lift for the cream of the crop suspension from our friends at Carli Suspension and CJC Off-Road.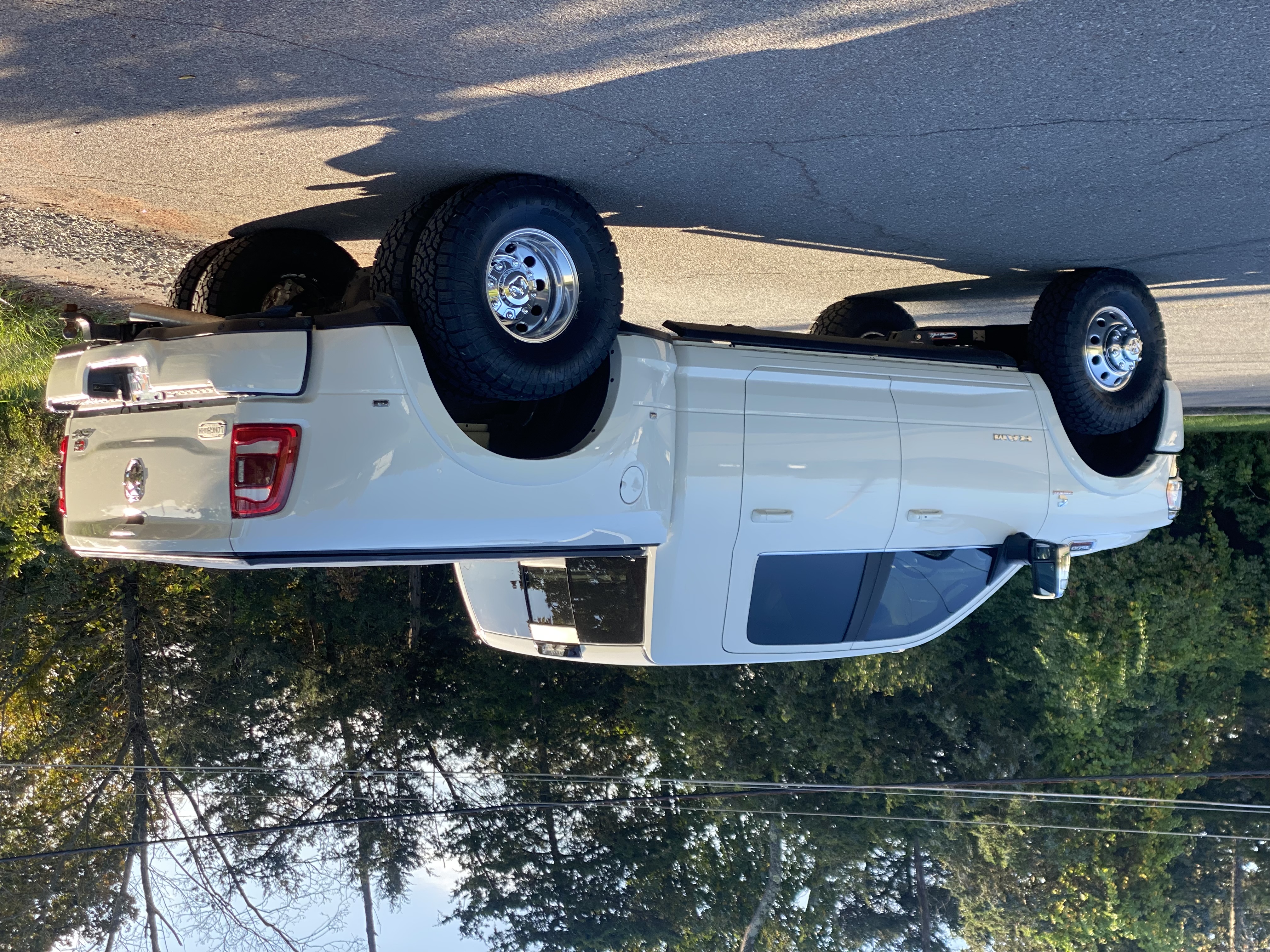 This owner wanted the best of the best suspension performance for his brand new Ram, so he leaned on us to get him set up with just that. After a few discussions we decided to spec the Carli Pintop kit with all of the options checked and the special order black ano shock package to set it off from others.

On this build we opted for the fully loaded 3.25" Pintop kit including the torsion sway bar, diff guard, full leaf pack and shackles and the fabricated radius arms. We wanted to get the absolute best ride quality and handling out of this new Ram both on road and off road. The customer spec'd this truck new with the factory air ride assist rear end, so the leaf pack was upgraded to the full Carli pack, and the factory air system was maintained to keep the ride and stance just right when towing.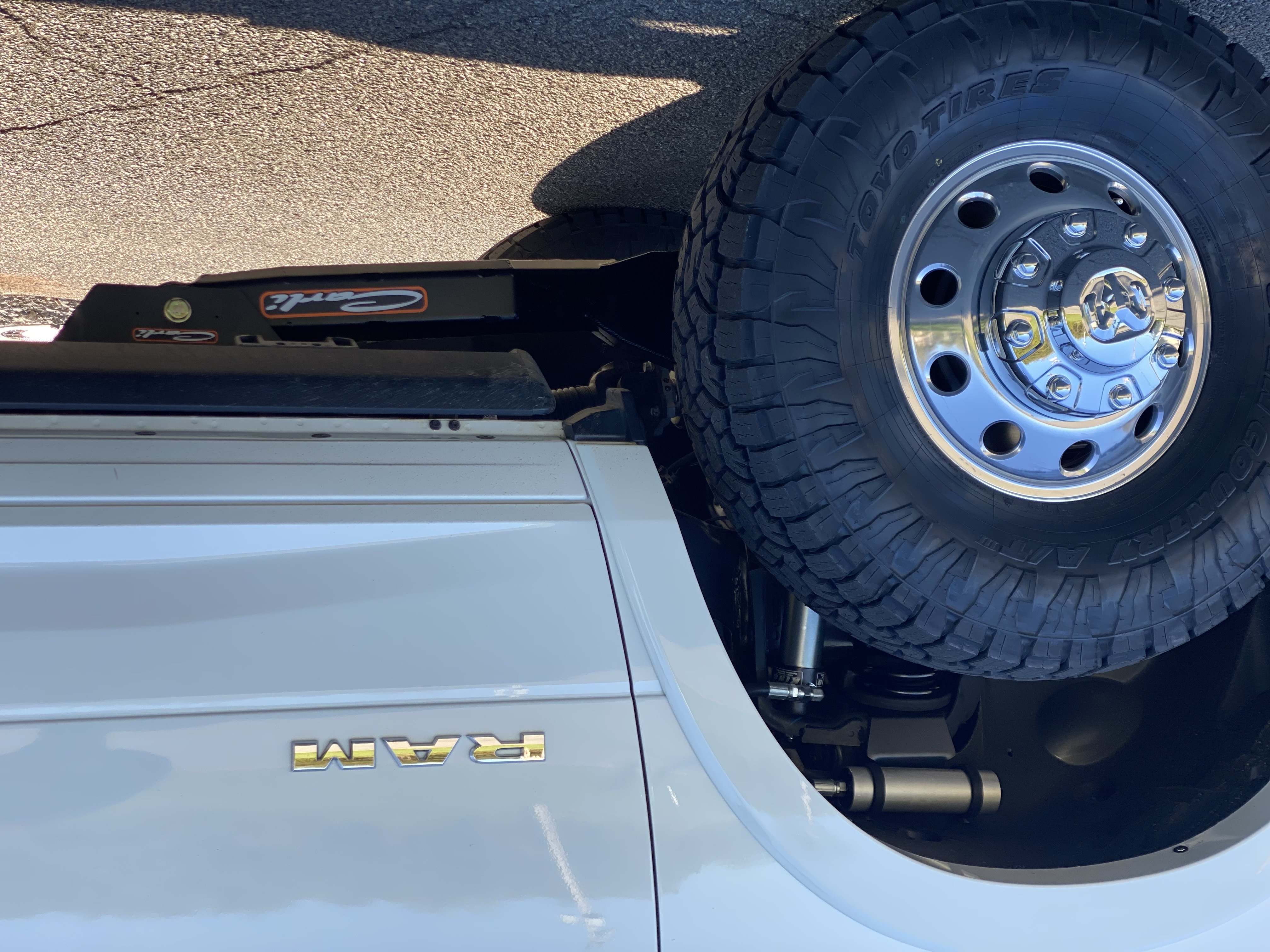 To finish the truck off we went with a set of 37" Toyo AT3 tires and a set of 2" Bora wheel spacers to keep the dual rear wheels from rubbing. The truck looks killer, and rides even better than it looks, while still being able to handle the factory payload rating and towing capacity.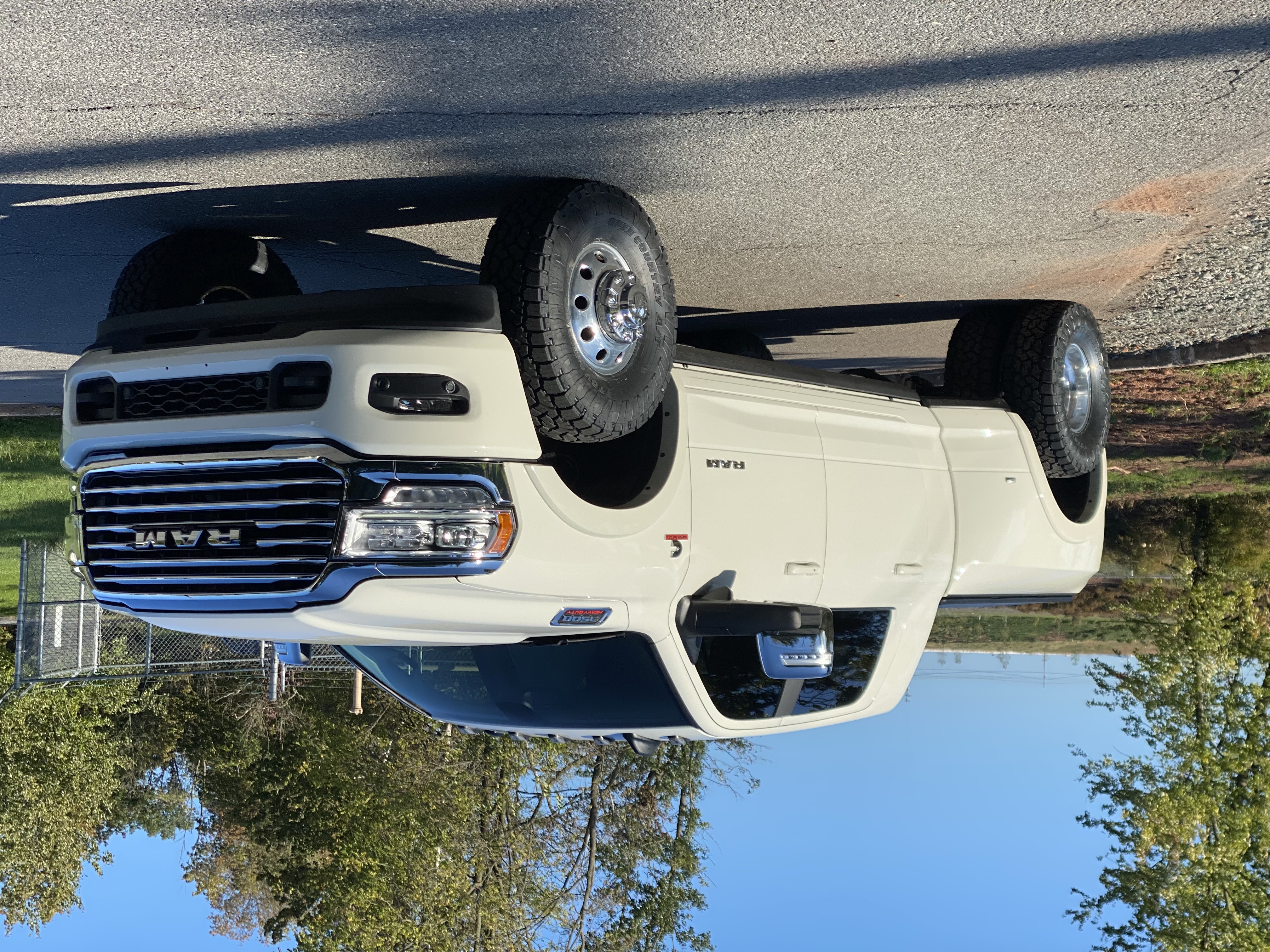 If you are looking to learn more about the Carli Suspension options for your truck, click here, where we go more in depth about the different systems offered and the benefits of each system and each component. If you have any questions, feel free to reach out to our team. We look forward to helping you build the truck of your dreams!